Welcome to NDK Dental
Thank you so much for voting for us for a Providence Journal Readers' Choice Award! Thanks to you, we've made it to the top 3! Now we have to wait until May 14th to find out who took 1st place! The Providence Journal Readers' Choice Awards celebrate the best businesses, organizations, and more that you think deserve to be named the best! If you missed out on voting, be sure to catch the 2018 Readers' Choice Awards!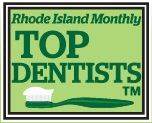 Congratulations to Dr. Nicole D. Kim for having earned top dentist status from Rhode Island Monthly in its annual "Top Dentists" issue. The annual recognition honors the top dentists in Rhode Island for their outstanding performance and commitment to providing quality patient care. Those named as "Top Dentists" were nominated and voted on by their peers. More than 1,000 surveys were sent to dentists across Rhode Island, and nearby Connecticut and Massachusetts, asking them to name their dentist of choice if a friend or family member needed treatment.

Check out our Facebook Page for the latest NEWS and SPECIALS!
We are thrilled that you are visiting our website! We are very excited to share our new technology and modern office with you! We strive to offer you the very best in dentistry in RI. We serve all of Rhode Island, including East Greenwich, North Kingstown, Warwick, West Warwick, Coventry, Exeter, Cranston, and Jamestown.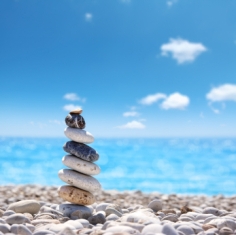 We are a UNIQUE dental office. You encounter many professionals throughout the year and you should expect no less from your dentist than you do other professionals. You expect to be treated professionally and with respect. You also want to build a relationship of trust with your dentist and you want them to understand your unique situation and needs! You can expect this treatment at NDK DENTAL. We listen to what YOU want and NEED! We provide our professional expertise and advice and clearly explain your dental options. We perform high quality work with the best technology and materials. We want you to feel good about your choices in restoring and maintaining your smile and overall dental health!
NDK DENTAL will respect your time and privacy. We want you to be satisfied with your work and that is why we guarantee your dentistry. We truly appreciate referrals from family and friends. We are always happy to accept new patients. Our business is dedicated to offering you the best in products and services. We look forward to working with you!
News and Articles

March 2016 - Dr. Nicole DeVecco Kim once again appears in "Leading Ladies 2016: Successful Women of Rhode Island" published by SO Rhode Island, Hey Rhody, and Providence Monthly magazine.

January 2013 - A Bright Future - Tooth whitening goes high tech

December 2012 - Dentist opens EG office, Alex and Ani rent warehouse

March 2012 - Dr. Nicole DeVecco Kim appears in "Successful Women of Southern Rhode Island" published by SO Rhode Island magazine. "SO Rhode Island salutes the wives, mothers, daughters, sisters and successful entrepreneurs in our community."

January 2012 - The North Kingstown Chamber of Commerce welcomes NDK Dental as a new member.